DAILY CURRENT AFFAIRS : September 29 & 30, 2019
Want to Become a Bank, Central / State Govt Officer in 2020?
Join the Most awarded Coaching Institute & Get your Dream Job
Lifetime validity Bank Exam Coaching | Bank PO / Clerk Coaching | Bank SO Exam Coaching | All-in-One SSC Exam Coaching | RRB Railway Exam Coaching | TNPSC Exam Coaching | KPSC Exam Coaching
DAILY CURRENT AFFAIRS : September 29 & 30, 2019
Daily Current Affairs (September 29 & 30, 2019) like many other sections is inevitable and this also helps to score in the Banking awareness, Static GK and Financial Awareness sections. Remember, Banking Awareness and Static Awareness Questions are asked from the General Awareness section. This will also help you to ride your preparations for the forthcoming exams.
---
Check Daily CA from Race Youtube Channel
---
NATIONAL NEWS
---
Top UNICEF official praises Swachh Bharat Mission as 'game changer'
Swachh Bharat Mission of the Modi government is an example-setting programme for the world and a game-changer as it altered the way Indian society behaved towards cleanliness.
UNICEF

India's Sanitation (WASH) chief

Nicolas Osbert

showered praise on the programme announced by Prime Minister Narendra Modi in his maiden Independence Day address in 2014.
The Swacch Bharat campaign was launched by the Modi government on Mahatma Gandhi's birth anniversary on

October 2, 2014.
---
PM Modi asks people to join Fit India Plogging Run on Gandhi Jayanti
The government will organise Fit India Plogging Run on

2nd October

across the country. It is a unique combination of picking up litter while jogging. 

Prime Minister Narendra Modi

drew the nation's attention towards plogging. He termed it as an innovative exercise to fulfil the dreams of the Father of the Nation, Mahatma Gandhi.

Mr Modi expressed confidence that people will join the campaign for liberation from the menace of

single use plastic

on 2nd of next month. 

Mr Modi also urged people to participate in

Run For Unity

in large numbers on the

31st of October

to mark the birth anniversary of

Sardar Vallabhai Patel

and he also called upon people to quit tobacco and not harbour misconceptions about e-cigarettes to realise the goal of Fit India.
---
Ramayana is heritage of entire mankind: V Prez
Vice President M Venkaiah Naidu

has said that

Ramayana

is a heritage of the entire mankind and best efforts must be made to preserve, propagate and deepen the understanding of the immortal epic.

Inaugurating Shriram Bharatiya Kala Kendra's Dance Drama

'SHRIRAM'

in New Delhi Mr Naidu said, Ramayana defines the relationship of human beings with each other and with mother earth, nature, birds and animals and it reminds people of the duty towards the world, society and family. 
Mr Naidu expressed happiness that

Ramleela of India

is a folk tradition, which has been recognized by the

UNESCO as world's Intangible Cultural Heritage.
---
PIO cards to continue as valid travel document till March 2020
Persons of Indian Origin (PIO)

cards along with valid foreign passport will be considered for exit/entry into India by the

Indian Immigration Check Post(s)

till

31st of March 2020. 
The latest Government of India advisory has said that

Bureau of Immigration (BoI)

will now accept PIO cards as valid travel document till 31st of March next year along with valid foreign passport.

Earlier, all PIO card holders were advised to convert their cards to

Overseas Citizenship of India (OCI) cards

by

30th of September

this year.
---
Centre giving utmost importance to foster research activities: HRD Minister
Union Minister for Human Resources Development Ramesh Pokhriyal Nishank

has said, the Centre is giving utmost importance to fostering research activities in the country. 

He said, late Prime Minister Lal Bahadur Shastri made

'Jai Jawan, Jai Kisan'

as the mantra of the nation, which was transformed into

'Jai Jawan, Jai Kisan and Jai Vigyan'

by former Prime Minister

Atal Behari Vajpayee.

Prime Minister Narendra Modi has made it into "

Jai Jawan, Jai Kisan, Jai Vigyan and Jai Anusandhan'

signifying the importance of promoting result-oriented research in the nation.



---
Walk for peace to mark Gandhi's 150th anniversary in Dubai
Four-Kilometre walk for Peace and Tolerance by people of different nationalities will mark the

Gandhi Jayanti celebrations in Dubai.

 

The programme was organized by the Indian Consulate in Dubai along with the local community and the host government will be organized at the

Zabeel Park

in Dubai. 
Gandhi Bhajan and a meditation session will be other activities to mark the

150th Birth Anniversary

celebrations of

Mahatma Gandhi.

A special exhibition of photographs on, life and principles of Mahatma Gandhi is also being planned during the week in Dubai and other Emirates of the

UAE.
---
Abrogation of article 370 best tribute to CRPF martyrs: Amit shah
Home Minister Amit Shah

has said that decision of abrogation of article

370 and 35 A from Jammu and Kashmir

is the best tribute to the 35 thousand martyrs of

CRPF

in the country. 

At the

27th Raising day

celebrations of Rapid Action Force- RAF at Vastral in Ahmedabad,

Gujarat,

the Home Minister said that Jammu and Kashmir will now be on the new path of peace and prosperity.
---
Veteran actor Viju Khote passes away
Veteran actor

Viju Khote

, passed away in Mumbai. He was 78. He had acted in more than 300 Hindi and Marathi films. He gained fame for his character Kaliya in the blockbuster film Sholay. 

Khote was popular for his comedy roles in many films including Andaz Apna Apna, Qayamat Se Qayamat Tak. 
---
Rajnath Singh launches website of DefEXpo
Defence Minister Rajnath Singh

launched the website of 11th edition of

DefEXpo,

to be held in

Lucknow

from 5th to 8th February next year.

The website

, www.defexpo.gov.in

 provides online services to exhibitors, besides hosting informative content about the product profile of Defence Public Sector Undertakings and Ordnance Factories.

The website enables exhibitors to register and book space online as per their requirements on first-come-first-serve basis, make online payments, book conference halls and venues for Business-to-Business meetings. 
---
Air Chief Marshal Rakesh Bhadauria takes charge as IAF Chief
Air Chief Marshal

Rakesh Kumar Singh Bhadauria

took charge as the

26th Chief

of the Indian Air Force. He succeeds Air Chief Marshal

BS Dhanoa,

who retired after 41 years of service in the IAF.

An alumnus of the National Defence Academy, Bhadauria won the coveted Sword of Honour for standing first in the overall order of merit.

The Air Chief Marshal Bhadauria is one of the few Air Force pilots to fly a Rafale jet.
---
Niti Aayog plans to start keeping nationwide record of crime incidents
National Institution for Transforming India

-Niti Aayog is planning to start keeping a nationwide record of crime incidents and use it to make required policies.

During a meeting of officials in Indore, Madhya Pradesh Vice Chairman of the Niti Aayog

, Dr Rajiv Kumar

informed that Aayog is trying to prepare ranking of states on basis of crimes being reported there.
---
Scientist Thanu Padmanabhan gets M P Birla Memorial Award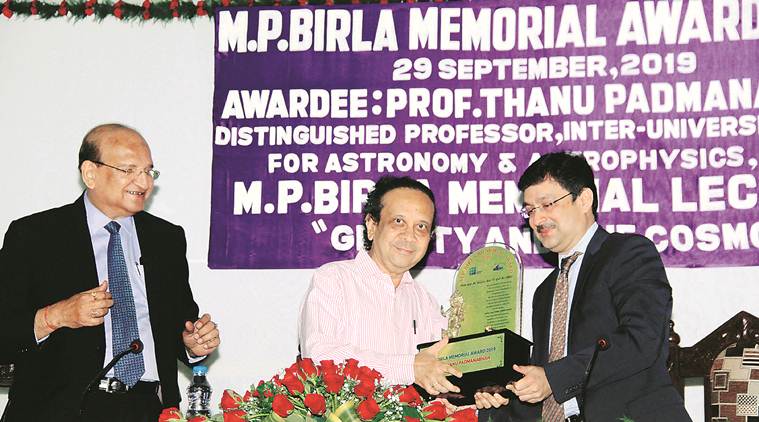 Noted physicist

Thanu Padmanabhan

received the M P Birla Memorial Award 2019 for his contributions to the world of cosmology.

Padmanabhan, a professor of Inter-university Centre for Astronomy and Astrophysics in Pune, received the award at a programme held at the M P Birla Planetarium.
---
CJI recommends ex-Delhi HC Chief Justice Rajendra Menon as next chairman of Armed Forces Tribunal
Chief Justice of India (CJI)

Ranjan Gogoi

on recommended former Delhi High Court Chief Justice Rajendra Menon as the next chairman of Armed Forces Tribunal
The Centre said it was willing to appoint former Delhi High Court Chief Justice

Rajendra Menon

as Chairman of the

Armed Forces Tribunal (AFT).
---
GQ Men of the Year Awards 2019: Ayushmann Khurrana, Sara Ali Khan, Shahid Kapoor sizzle on the red carpet
Ayushmann Khurrana

 won the Actor of the Year award at the 11th edition of GQ Men of the Year Awards held in Mumbai.

Shahid Kapoor

won the Ultimate GQ Man award and the Rule Breaker of the Year award went to Katrina Kaif.

Hrithik Roshan

was given the Game Changer of the Year award. The theme for this year's Men of the Year awards was

Aqua.
---
Week-Long IPCC Meet on Climate Change begins in New Delhi
India is hosting the Second Lead Author Meeting of the

Intergovernmental Panel on Climate Change (IPCC)

Working Group III Sixth Assessment Report at New Delhi.

Secretary, Ministry of Environment Forest &Climate Change

(MoEFCC), Shri C.K. Mishra

dwelt upon the challenges and viable solutions to climate change.

The

IPCC

is the UN body for assessing the science related to climate change. It was established by the United Nations Environment Programme

(UNEP)

and the World Meteorological Organization

(WMO)

in 1988.
---
Central government imposes stock limit on traders, bans export of onions
In view of sustained high price of onions in the market, the Central Government took several steps to contain the prices namely, imposition of stock limits on traders, ban on exports and has asked State Governments to take strict measures to prevent hoarding by traders including organising raids.

Centre has decided to impose stock limits directly upon the States across India.  

The stock limit of

100 quintal on retail traders

and

500 quintals on wholesale traders

has been imposed across the country.
---
62 new marine species found in Gulf of Mannar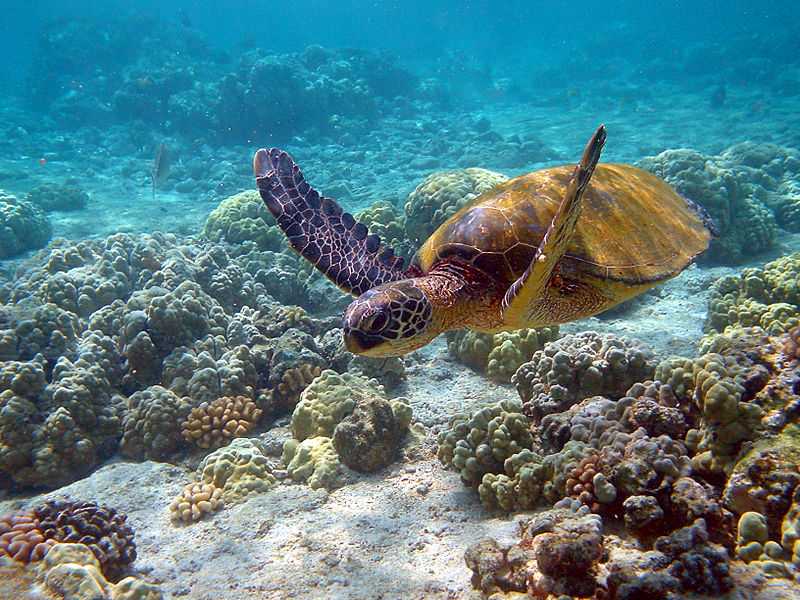 The

Suganthi Devadason Marine Research Institute (SDMRI)

has recorded 62 new species and 77 new patch reef areas during a recent baseline study of biological resources in the Gulf of Mannar.
The study conducted as part of National Adaptation Fund for Climate Change under the Ministry of Environment, Forests and Climate Change shows the number of species recorded in the Gulf of Mannar has increased from

4,223 to 4,285.
---
Assam: 'Plants for Plastic' campaign to be launched in Bongaigaon distt
In Assam, in order to gradually collect and remove the harmful plastics from the eco- system

Bongaigaon District

administration is going to launch a campaign

'Plants for Plastic'

.

The

campaign aims to

encourage people to collect and remove plastic from their houses, commercial establishments and educational institutions. 

Under this unique initiative, any person can deposit one kilogram plastic in the Municipality office and get a valuable sapling for free.
---
Ten-day Mysuru Dasara festival inaugurated in Karnataka
Karnataka" width="352" height="235" />
The ten-day Mysuru

Dasara festival

was inaugurated by celebrated Kannada novelist

Dr. S L Bhyrappa

by offering floral tributes to the idol of Goddess Chamundeshwari atop Chamundi Hill. 

Chief Minister

B S Yediyurappa

and other dignitaries were present on this occasion. 

The festival will be marked by cultural programmes, sports events, wrestling competition, film and food festival, book exhibition, flower shows.

The festivities will culminate with the grand elephant procession on Vijayadashmi day.
---
UP CM inaugurates mobile hospital near Kashi Vishwanath Temple
In Uttar Pradesh, the devotees coming from all over the world to

Kashi Vishwanath temple

will now get immediate emergency health care services if needed. 

Chief Minister Yogi Adityanath inaugurated Shri Kashi Vishwanath Arogya Mandir, a mobile hospital in the city.

A team of doctors and paramedics will be available and after stabilizing serious patients, they will be shifted to the district or Banaras Hindu University Hospital.
---
President Stresses Use Of Modern Technology By Students
President Ram Nath Kovind called upon students to use modern technology and become job creators. 

Addressing the

33rd convocation of the Ranchi University

President Kovind said, nowadays youth have access to modern technology that leads to many new opportunities.

Jharkhand possesses not only 40 per cent of the country's minerals but also has substantial human resources, President Kovind said.
---
INTERNATIONAL NEWS
---
Typhoon 'Mitag' bearing down on northern Taiwan
Fast-moving Typhoon '

Mitag'

is bearing down on northern Taiwan, where it is expected to bring high winds and heavy rain. 

Taiwan shut down its financial markets and ordered schools closed as a typhoon approached its northeastern coast, while airlines cancelled more than 150 flights amid warnings of floods and high winds.
---
Gandhi-Tolstoy exhibition opens in Russia ahead of October 2
India and Russia have found a unique way to celebrate

150th birth anniversary of Mahatma Gandhi.
Minister for Environment, Forest and Climate Change

Prakash Javadekar

inaugurated a unique exhibition on

Mahatma Gandhi

and

Leo Tolstoy at Yasnaya Polyana, t

he birth place of Tolstoy, 200 kms from Moscow. 

The exhibition presented and highlighted their correspondence and their thought processes.

T

he exhibition, curated by renowned Gandhi scholar, Birad Yajnik, was held at the Cultural Club of the Tolstoy Estate.
---
Nepal releases coins to mark Guru Nanak Dev's 550th birth anniversary
To celebrate

550th Birth Anniversary of Guru Nanak Dev

, the Nepal Rastra Bank has issued commemorative coins.

In special ceremony coins of 2,500, 1,000 and 100 Nepali rupees were launched in Kathmandu last evening.

Nepal Rastra Bank

Governor

Dr. Chiranjibi

Nepal and Indian Ambassador

Manjeev Singh Puri

released commemorative coins
---
Biggest festival of Nepal 'Bada Dashain' begins
Bada Dashain,

the biggest festival of Nepal has begun. The festival starts on first day of Navaratri with

Ghatsthapana (traditional urn).

 

Devotees performed Ghatsthapana and sowed maize and barley seeds for germination of the auspicious

Jamara (barley shoots)

in various parts of the country.

The germination ceremony of Jamara

was also held at famous

Hanumandhoka Dashain Ghar

in

Kathamndu

with Vedic rituals.

During Dashain, people worship goddess

Durga

for nine days. On tenth day of festival, elders give golden barley shoots and put

Tika

on the forehead of younger members of the family and bless them for peace, progress and prosperity in the life.
---
India-Kazakhstan joint military exercise to begin next month
A joint military exercise between India and Kazakhstan with focus on counter terrorism operation in mountainous terrain will be held in

Pithoragarh from Oct 3-15.
The aim

of the exercise is to conduct company level joint training which emphasis on counter terrorism operation in mountainous terrain.
Nearly 100 soldiers from both Indian and Kazakhstan armies will share with each other their experiences of counter insurgency and counter terrorism operations during the 13-day exercise named

KAZIND-2019.
---
SBI becomes first Indian bank to have office in Australia's Victoria
State Bank of India opened its Melbourne office becoming the first Indian bank to have a branch in the Australian state of Victoria.

The Melbourne office will assist the growing trade and investment relations between Victoria and India and is the outcome of the state's 10-year India Strategy — our shared future.
---
Visit of General Bipin Rawat, Coas to Maldives
General

Bipin Rawat,

Chief of the Army Staff left for an official visit to Maldives. 

General Rawat will interact with the hierarchy of the Maldivian government and armed forces. 

This visit

is aimed

at strengthening close bilateral defence ties between the two nations.

The Army Chief is scheduled to meet

Mr Ibrahim Mohamed Solih

, Hon'ble President of Maldives,

Ms Mariya Ahmed Didi

, minister of defence,

Mr Abdullah Shahid,

foreign minister and Major General

Abdulla Shamaal

, chief of National Defence Forces. 
---
RCEP talks: India may reduce tariff on 80% Chinese goods over 20 years
RCEP (

Regional Comprehensive Economic Partnership)

is a proposed mega trade pact

between

16 countries, including the 10-member ASEAN and China gets implemented. 

According to initial estimates, it accounts for 25% of global gross domestic product,

it plans to reduce or abolish import duties on a total of

80% of

imports from China, against

86%

from New Zealand and Australia, and

90%

from Asean, Japan and South Korea.
---
WORLD DEAF DAY 2019
World Deaf Day is celebrated every year in last week (

last Sunday of the month of September)

to draw the attention of general public, politician and development authorities towards the achievements of the deaf people as well as deaf people community. 
---
SPORTS NEWS
---
Sumit Nagal wins men's singles title ATP Challenger Tournament
In Tennis, Sumit Nagal

has won the men's singles title of ATP Challenger Tournament at Buenos Aires in

Argentina. 
He defeated local favourite

Facundo Bognis

in straight-sets 6-4, 6-2 in an hour and 37 minute match to claim the 54,160 US dollars prize money.

The 22-year-old from Haryana seeded seventh, outclassed 8th seed Bognis of Argentina to become

first Indian

to win on South American clay court.
---
India lift SAFF U-18 C'ship title for first time; defeat Bangladesh 2-1
In Football, India defeated Bangladesh by 2-1 in the final of

SAFF Under-18

Championship 2019 to lift thetitle in

Kathmandu.

India's

Ninthoinganba Meetei

was declared

Most Valuable Player

of the championship. This is India's maiden SAFF U-18 trophy. 

India remained runners up in 2015 and finished third in 2017. 
Host Nepal had lifted earlier two editions of the Championship but could not qualify for semi finals this time.




---
Kaushal Dharmamer clinches men's singles title at Maldives International Challenge
In Badminton, Indian shuttler

Kaushal Dharmamer

clinched the men's singles title at the

Maldives International Challenge

with a straight-games win over Siril Verma in

Male.
The 23-year-old from Mumbai, who won the Myanmar International Series earlier this month, registered a comfortable




21-13, 21-18 victory over his compatriot in a match that lasted 35 minutes.
---
Indian junior boys win bronze medal in Serbia Serbia Junior & Cadet Open
In Table Tennis, Indian junior boys

Raegan Albuquerque

and

Yashansh Malik

paired with the Netherlands' Lode Hulshof won the bronze medal at the Serbia Junior and Cadet Open in Mumbai.
---
India's mixed relay team qualifies for Tokyo Olympics
The Indian mixed 4x400m relay team qualified for the 2020 Tokyo Olympics after reaching the finals in the World Athletics Championships

in

Doha. 
The mixed 4x400m relay team comprises Muhammed Anas, V K Vismaya, Jisna Mathew and Tom Nirmal Noah.
---
Indian shuttler Parupalli Kashyap knocked out of Korea Open
In Badminton, Indian challenge ended in the Korea Open as Parupalli Kashyap was knocked out of the tournament.

In the men's singles semifinal at Incheon, Kashyap lost to

Kento Momota

of Japan 21-13, 21-15.

The 33-year-old from Hyderabad was the lone Indian left in the fray.
---
Indian women's hockey team beats Great Britain 2-1
In Hockey, Indian women beat Great Britain 2-1 in a thrilling opening encounter at Marlow in the five-match series being held in the United Kingdom.

It was a brilliant come-from-behind victory for India after trailing 0-1 as goals from Sharmila Devi and Gurjit Kaur sealed the issue for the visiting side.
---
Get 20 IBPS PO Prelims 2019 – ONLINE MOCK TEST SERIES – Full Length from Bankersdaily @ an offer price of Rs.59/-. 
---
Race Institute" width="300" height="300" srcset="http://s3-eu-central-1.amazonaws.com/bankersdaily/wp-content/uploads/20190905210646/Pack-1-300x300.jpg 300w, http://s3-eu-central-1.amazonaws.com/bankersdaily/wp-content/uploads/20190905210646/Pack-1-768x768.jpg 768w, http://s3-eu-central-1.amazonaws.com/bankersdaily/wp-content/uploads/20190905210646/Pack-1-1100x1100.jpg 1100w, http://s3-eu-central-1.amazonaws.com/bankersdaily/wp-content/uploads/20190905210646/Pack-1-530x530.jpg 530w, http://s3-eu-central-1.amazonaws.com/bankersdaily/wp-content/uploads/20190905210646/Pack-1-100x100.jpg 100w, http://s3-eu-central-1.amazonaws.com/bankersdaily/wp-content/uploads/20190905210646/Pack-1.jpg 1200w" sizes="(max-width: 300px) 100vw, 300px" />
---
Race Institute" width="300" height="300" srcset="http://s3-eu-central-1.amazonaws.com/bankersdaily/wp-content/uploads/20190905210939/Pack-2-300x300.jpg 300w, http://s3-eu-central-1.amazonaws.com/bankersdaily/wp-content/uploads/20190905210939/Pack-2-768x768.jpg 768w, http://s3-eu-central-1.amazonaws.com/bankersdaily/wp-content/uploads/20190905210939/Pack-2-1100x1100.jpg 1100w, http://s3-eu-central-1.amazonaws.com/bankersdaily/wp-content/uploads/20190905210939/Pack-2-530x530.jpg 530w, http://s3-eu-central-1.amazonaws.com/bankersdaily/wp-content/uploads/20190905210939/Pack-2-100x100.jpg 100w, http://s3-eu-central-1.amazonaws.com/bankersdaily/wp-content/uploads/20190905210939/Pack-2.jpg 1200w" sizes="(max-width: 300px) 100vw, 300px" />
---
Buy the Quantitative Aptitude, Reasoning Ability & English Language Topic Wise Tests – Online Tests from the below given links.
---
---
---
---
Aspirants can get the test packages from our Official Bankersdaily Store (https://bankersdaily.testpress.in)
---
If you have any doubts regarding the 4 new Topic Wise Test Packages, kindly mail your queries to virtualracetest@gmail.com.
---
#1 TRENDING VIDEO in Race YOUTUBE CHANNEL
---
---
---