DAILY CURRENT AFFAIRS : October 22, 23, 24 & 25, 2019
Want to Become a Bank, Central / State Govt Officer in 2020?
Join the Most awarded Coaching Institute & Get your Dream Job
Lifetime validity Bank Exam Coaching | Bank PO / Clerk Coaching | Bank SO Exam Coaching | All-in-One SSC Exam Coaching | RRB Railway Exam Coaching | TNPSC Exam Coaching | KPSC Exam Coaching
DAILY CURRENT AFFAIRS : October 22, 23, 24 & 25, 2019
Daily Current Affairs (October 20 & 21, 2019) like many other sections is inevitable and this also helps to score in the Banking awareness, Static GK and Financial Awareness sections. Remember, Banking Awareness and Static Awareness Questions are asked from the General Awareness section. This will also help you to ride your preparations for the forthcoming exams.
---
Check Daily CA from Race Youtube Channel
---
NATIONAL NEWS
---
India to sign Agreement on Kartarpur Asks Pak to consider waiving fee on pilgrims
New Delhi told Islamabad that it is ready to sign the Agreement on Kartarpur Sahib Corridor

but termed Pakistan's continuous insistence on levying a service fee of  

USD 20

per pilgrim per visit to the

Gurudwara Kartarpur Sahib

as a matter of disappointment. 
It also said that in view of the long-pending demand of the pilgrims to have visa-free access to Gurudwara Kartarpur Sahib and in the interest of operationalization of the corridor in time before the

550th Birth Anniversary of Guru Nanak.
Pakistan has been once again urged to reconsider its insistence to levy service fee on pilgrims. It said India will be ready to amend the Agreement accordingly at any time.
---
India stands for three Ds – Democracy, Demography and Dimaag: PM Modi
Prime Minister Narendra Modi has said that India stands for three Ds-

Democracy, Demography and Dimaag.

He said, that the target of the government is to ensure Ease of Living.
Members of

US India Strategic Partnership Forum, USISPF

called on the Prime Minister in New Delhi. It was led by

USISPF Chairman, John Chambers.
Mr Modi spoke about the steps taken by the government to ensure ease of doing business like Reduction of corporate tax, labour reforms and the entrepreneurial risk-taking capacity of Indian youth.
A non-profit organization, USISPF

aims at

strengthening the India-US strategic partnership in the fields of economic growth, entrepreneurship, employment-creation, and innovation.
---
Nobel Laureate Abhijit Banerjee meets PM Modi
Nobel Laureate

Abhijit Banerjee

called on Prime Minister Narendra Modi in New Delhi Mr Modi said, he had an excellent meeting with Mr Banerjee and both had a healthy and extensive interaction on various subjects. 
The Prime Minister said, Mr Banerjee's passion towards human empowerment is clearly visible. Wishing him best for his future endeavours, Mr Modi said, India is proud of his accomplishments.
---
Govt employees of Jammu and Kashmir, Ladakh to get salaries as per 7th Pay Commission
The Central Government has approved the proposal of payment of Seventh Central Pay Commission allowances to the government employees of

Jammu & Kashmir and Ladakh. 
The two new Union Territories will come into existence from 31st of this month. Parliament, on 5th of August this year, approved a resolution abrogating special status to Jammu & Kashmir under Article 370 of the Constitution and a bill for splitting the state into two Union Territories.

Prime Minister Narendra Modi addressed the nation on 8th of August this year and announced that all the financial facilities being given to the employees of other Union Territories as per the recommendations of

7th CPC,

will soon be extended to the employees of UT of Jammu and Kashmir and UT of Ladakh.

The move will benefit 4.5 Lakh Government employees who are working in

Jammu & Kashmir.
---
Heads of 91 Foreign Missions visit Golden Temple
The delegation of the Heads of

91 Foreign Missions

in India reached at

Amritsar

to pay obeisance at Shri Har Mandir Sahib in connection to celebrations of

550th Prakash Purab of Shri Guru Nanak Dev Ji. 
They were welcomed at

Shri Guru Ram Das Airport,

Rajasansi by Punjab Cabinet Minister

Sukhbinder Singh Sarkaria.
The visit has been organized by the

Indian Council for Cultural Relations (ICCR)

in collaboration with the State Government of Punjab and the Shiromani Gurudwara Parbandhak Committee. Union Minister

Hardeep Singh Puri

and ICCR President

Dr. Vinay Sahasrabuddhe

are accompanying the Heads of Missions.
---
HRD Minister interacts with children for DHRUV programme
Union Minister for Human Resources Development

Ramesh Pokhriyal

Nishank interacted with children selected for ambitious

DHRUV

programme at his residence in

New Delhi.

The Minister said, out of 25 crore students in India 60 talented students are selected under this programme. He further said that the government is polishing these bright children with the right orientation to make them shine like the polar stars. 

DHRUV is a unique programme to identify talented students and mentor and train them in the centre of excellence for 14 days so that they can reach their full potential and work for society.
---
PV Sindhu, Deepika Padukone support PM Modi's 'Bharat Ki Laxmi' movement
During the

'Mann Ki Baat'

Programme Prime Minister

Narendra Modi

had urged people to highlight the achievements of daughters by using

#BharatKiLaxmi

on social media. He had said daughters are regarded as Laxmi in Indian culture and asked people to organize programmes to felicitate daughters in villages, towns and cities.

India's badminton star

PV Sindhu

has supported Prime Minister Narendra Modi's Bharat Ki Laxmi movement. Ms Sindhu and Actress

Deepika Padukone

through a video appealed people to honour daughters who have made a mark with their achievements in various fields for the public good.
---
Piyush Goyal launches Jaipur-Sikar- DEMU Passenger Service
Minister of Railways and Commerce & Industry,

Piyush Goyal

inaugurated 79603/04

Jaipur-Sikar-JaipurDEMU

(6 days a week) Service between Jaipur and Sikar through Video-conferencing today. 
Member of Parliament from Sikar Shri SumedhanandaSaraswati participated in the inaugural ceremony from Ringus. This service will operate on the newly Gauge converted Jaipur – Ringus section.
---
Govt. to set up 1 lakh digital villages in next few years: Ravi Shankar Prasad
Union Minister of Electronics and Information Technology Ravi Shankar Prasad said that the government will set up

one lakh digital villages

in the country in the next few years at the

MeitY Start-Up Summit 2019 in New Delhi,

Mr Prasad appealed to the concerned stakeholders to patronize and mentor these digital villages in their own way. He said these villages will be the centres for promoting entrepreneurship.

The Minister also stressed on the

need for digital mapping

of all enterprise and entrepreneurship happening in the far corner of the country.

Mr Prasad also launched MeitY Starting

Hub- MSH and BHIM 2.0

and Indian Software Product Registry.
---
8,000-Year-Old, World's Oldest Pearl Will Be Displayed In An Exhibition In Abu Dhabi
The world's oldest pearl has been found by archaeologists, who say that it is the world's oldest which is

8,000-years-old.

It will be displayed in

Abu Dhabi

, according to the authorities. The authorities also said that the oldest pearl is the proof that

"the objects were traded since Neolithic times".
During excavations, the natural pearl was found in the floor of a room at

Marawah Island,

which is off the capital of the United Arab Emirates, which is also the earliest structure in the country. "The layers from which the pearl came have been

carbon dated to 5800-5600 BC,

during the Neolithic period,".
---
Panchayati Raj Minister to confer National Panchayat Awards 2019
Minister of Panchayati Raj

Narendra Singh Tomar

will confer the National Panchayat Awards 2019 at a function in

New Delhi.

The Awards will be given to awardee Panchayats and States in various categories. 

As many as 246 awards will be given out of which

195 awards

will be given

in Deen Dayal Upadhyay

Panchayat Sashaktikaran Puraskar category and

six states

will be awarded in

e- Panchayat Puraskar category.

The awards are given to the best performing Panchayats in recognition of their good work at different levels including the delivery of services and sanitation.
---
Indian Railways instal most advanced Electronic Interlocking System on Grand Chord route
Indian Railways has installed the most advanced

Electronic Interlocking System

on the

Grand Chord route.

The measure is expected to help Indian Railways speed up trains and achieve the objective of reducing the travel time between Delhi and Howrah to about 12 hours from the existing 17 to 19 hours. 

Grand Chord

is part of the Howrah-Gaya-Delhi line and Howrah-Allahabad-Mumbai line. It acts as a link between Sitarampur in West Bengal and Pt. Deen Dayal Upadhyay Junction, Uttar Pradesh, and covers a stretch of 450 kilometres falling in North Central Railway Zone. 

The new Electronic system has replaced outdated 65-year old mechanical signalling system at

Tundla Junction

in Uttar Pradesh on the route.
---
IAF fires two BrahMos missiles at Trak Island in Andaman Nicobar
Two

BrahMos surface to surface missiles

were fired by Indian Air Force at

Trak Island in the Andaman Nicobar

group of islands. The twin firings have been carried out as a part of the routine operational training. 

Indian Air Force said, the missile engaged the designated mock targets close to

300 Kilometres away

. A direct hit on the target was achieved in both cases. 

The firing of the missiles has enhanced Air force capability to engage the grounds targets with pinpoint accuracy from a mobile platform.
---
First India-Bangladesh Stakeholders' meet emphasises on better trade and connectivity
Bangladesh Commerce Minister

Tipu Munshi

has said that Bangladesh and North East India could benefit from improved physical connectivity and people-to-people contact. Participating in the

India-Bangladesh stakeholders' meeting in Guwahati

, Mr

Munshi

said better connectivity would enhance consumers' welfare through access to goods at competitive prices and enhance opportunities for exporters.

The Minister requested India to

withdraw the ban on the export of onions.

He said India is the second-largest trading partner of Bangladesh and both the countries registered impressive growth in recent years.
---
Union Minister for Agriculture and Farmers' Welfare Shri Narendra Singh Tomar inaugurated the Fertilizer Application Awareness Program
In order to disseminate knowledge to farmers on optimum usage of fertilizer nutrients based on various parameters

to sustain agricultural productivity

and to make farmers aware of new developments in the field of fertilizer usage and management, the Union Minister for Agriculture and Farmers' Welfare

Narendra Singh Tomar

along with Union Minister for Chemical and Fertilizers

D. V. SadanandaGowda

jointly inaugurated the bi-annual Fertilizer Application Awareness Program at

Pusa

in New Delhi. 

The event is organised jointly by both the Ministries before Kharif and Rabi season each year with the help of State Governments.
---
Vice President's visit to Azerbaijan to participate in the 18th NAM Summit
Vice President Shri M. Venkaiah Naidu will lead the Indian delegation at the 18th Summit

of Heads of State and Government of the

Non-Aligned Movement (NAM) to be held in Baku, Azerbaijan

on 25-26 October, 2019.

The

theme f

or the Summit is

"Upholding the Bandung Principles to ensure concerted and adequate response to the challenges of contemporary world".

Vice President will deliver India's National Statement during the plenary meeting of the NAM Summit. He is also expected to hold bilateral meetings with his counterparts from other NAM member countries on the sidelines of the Summit.
---
INTERNATIONAL NEWS
---
Japan's Emperor Naruhito completes his ascension to throne
Japan's

new Emperor

Naruhito

completed his ascension to the ancient Chrysanthemum throne in a solemn, ritual-bound ceremony performed before hundreds of dignitaries in the Imperial Palace.

Mr Naruhito officially assumed his duties as emperor on May 1, the day after his father became the first Japanese monarch to abdica two centuries.
---
PM Modi to visit Saudi Arabia will also attend the third edition of the Future Investment Initiative (FII)
Prime Minister Narendra Modi will visit

Riyadh, Saudi Arabia

later this month for a bilateral visit. He will also attend the

third edition of the Future Investment Initiative (FII),

an annual investment forum being held on October 29-31, 2019, under the

theme

–

What Is Next for Global Business'.
This would be Narendra Modi's second visit to the Gulf nation. Being organised by Saudi Arabia's Public Investment Fund, this is a high-level platform to engage with Saudi decision-makers and global business representatives. The meet comes at a crucial time when India is still trying to get its message across on the issue of Kashmir.

 
---
Canada Elections 2019: Trudeau's Liberal Party wins but loses majority
Prime Minister

Justin Trudeau's Liberal Party

held onto power in a nail-biter of a

Canadian General Election

, Television projections declared the Liberals winners or leading in

157 of the nation's 338

electoral districts, versus 121 for his main rival Andrew Scheer and the Conservatives, after polling stations across six time zones closed.

The

Bloc Quebecois

came back from a ruinous 2015 election result, tapping into lingering Quebec nationalism to take

32 seats,

while the New Democratic Party (NDP) won 25 seats, according to projections.



---
Israel President to give Blue and White party next chance to form new govt
Israel's President

Reuven Rivlin

has said that he would give Blue and White party leader

Benny Gantz

the next chance to form a new government. 

Rivlin is expected to formally announce his decision within 72 hours. Gantz will have 28 days to form a government. The statement came after long-standing Prime Minister

Benjamin Netanyahu

informed the President of his inability to form a new government. His attempts to form a coalition government with Gantz's party failed repeatedly.

Any lawmaker with a majority of at least 61 members would be able to form a government in 120 member assembly. 
---
RANKING AND INDEX
---
Delhi Lives Up to Its Reputation, Registers Highest Number of Crimes Against Women
Uttar Pradesh

topped the list of states with most number of crimes against women, according to the annual report of the

National Crime Records Bureau (NCRB)

for 2017.

Assam,

on the other hand, registered the

highest total rate of crime against women.
Delhi lived up to its reputation of being the city with the highest number of crimes against women

. Lucknow

topped the charts with the

highest total rate of crime.
India registered a

6.16%

rise in crimes against women in 2017 when compared to 2016. With

5,562 cases

, the highest number of rape incidents were registered in

Madhya Pradesh.
The list reported 

Assam as Most Unsafe State 

and

 Lucknow as Most Unsafe City.

 The lowest rate of crimes committed against women was recorded in 

Nagaland.

 Seven women faced crimes for every one lakh of them. It is followed by Sikkim with 17 cases and Mizoram with 25 cases.
---
AGREEMENTS AND MOUS
---
DAC approves procurement of indigenous equipment worth over Rs 3,300 cr for armed forces
The

Defence Acquisition Council (DAC)

has accorded approval for Capital Procurement for the Defence forces amounting to over

3,300 crore

rupees of indigenously designed and developed equipment. Maintaining its impetus on the Make in India initiative, the DAC accorded approval for

three projects

to be indigenously designed, developed and manufactured by the Indian industry.

The projects will be progressed under the

Make-II Category

and will provide a boost to indigenous research and development in the Private Sector. With this, for the first time the Ministry of Defence has offered complex Military equipment to be designed, developed and manufactured by the Indian private industry.
---
India, South Korea look to boost business, defence ties
New Delhi India and South Korea

are looking to boost their business and defence ties through two upcoming meetings, including a

"Strategic Economic Dialogue"

this week that will serve as the umbrella for all economic cooperation.

People familiar with developments said

Amitabh Kant, CEO of NITI Aayog,

the Indian government's policy think tank, and

Lee Ho-seung, advisor on economic affairs

to the South Korean president, will lead the dialogue in Delhi on October 24.

By the yearend, the two sides are expected to hold their first official-level

"2+2" dialogue

between their defence and foreign ministries. The two initiatives dovetail with India's "Act East" policy and South Korea's "New Southern Policy" and are aimed at giving fresh impetus to economic and security ties.

"The Strategic Economic Dialogue will become an umbrella for all economic cooperation between South Korea and India South Korea's focus is to work with India to usher in the fourth industrial revolution and to use it for the benefit of both sides, the person added.
---
SCIENCE AND TECHNOLOGY
---
China unveils new commercial carrier rockets to compete with India for global market

China has unveiled its new generation of

commercial carrier rockets

which could carry up to

1.5 tonne

payload as it gears up to compete with India to attract the lucrative global space launch market.

The new Long rocket series comprises a cluster of solid fuelled rockets codenamed the

Smart Dragon (SD)

family, and a Tenglong liquid-propellant rocket were unveiled by the China Rocket, a commercial space wing of the country's leading rocket-maker China Academy of Launch Vehicle.

Tenglong rocket

is expected to make its maiden flight in around

2021.
---
SPORTS NEWS
---
Andy Murray on winning 1st ATP title since 2017
Andy Murray

 won the men's singles title at the 

European Open 2019

 on 20 October. He defeated Switzerland's 

Stan Wawrinka

 by scoring 3-6, 6-4, 6-4. This is his 1st ATP title since March 2017.
The European Open is a men's Association of Tennis Professionals (ATP) Tour 250 tournaments. It was held in Antwerp, Belgium. The 2019 tournament was held from 14 October to 20 October 2019.
---
GOVERNMENT SCHEMES
---
TechSagar, national repository of India's cyber tech capabilities launched
The

National Cyber Security

Coordinator's office in partnership with

Data Security Council (DSCI)

of India launched

TechSagar –

a platform to discover India's technological capability through a portal.

The portal will list business and research entities from the IT industry, startups, academia, and individual researchers.

As India aspires to become a trillion dollar digital economy, the repository will facilitate new opportunities for businesses and academia to collaborate, connect and innovate in future.

Launched by Lt. Gen (Dr)

Rajesh Pant

, National Cyber Security Coordinator of India, TechSagar is a consolidated and comprehensive repository of India's cyber tech capabilities which provides actionable insights about capabilities of the Indian Industry.
---
CCI approves infrastructure development worth 25000 crores for Arunachal Pradesh
The

Cabinet Committee for Infrastructure (CCI)

met for the second time under the Chairmanship of Chief Minister

Pema Khandu

and approved proposals worth

Rs 2500 crore

for infrastructure development in the state. 

The approved proposal is for taking up capital works pertaining to various departments across the state.

The State has decided to introduce ten electric buses between Itanagar and Naharlagun on a pilot basis in partnership with NTPC.
---
Railways to implement Rs 18,000-crore project to run trains at 160 kmph
The Indian Railways will implement a

Rs 18,000-crore project

to operate trains at a speed of

160 kmph

on the busy

Delhi-Mumbai and Delhi-Kolkata routes

by upgrading infrastructure, Railway Board Chairman

VK Yadav

.

Once the project begins, it will take at least four years to complete, he said after inaugurating the

International Rail Conference-2019

and the

13th International Railway Equipment Exhibition

. The events have been organised by the Confederation of Indian Industry (CII) in association with the Railways at Aerocity here.

The Indian Railways's target is to operate high speed trains in two categories — at 160 kmph on the Delhi-Mumbai and Delhi-Kolkata routes, and up to 320 kmph under the ongoing

bullet train project

between

Mumbai-Ahmedabad.
---
APPOINTMENTS
---
ACC approves appointments in multiple ministries
The Appointments Committee of Cabinet approved the appointment of Odisha cadre IAS officer

Tuhin Kanta Pandey

as

Secretary Department of Investment and Public Asset Management

.1984 batch officer

Braj Raj Sharma

has been appointed

Chairman of Staff Selection Commission

while 1986 batch officer

Sanjeev Nandan Sahai

will be the

new Power Secretary. 
1987 batch IAS officer

Pankaj Kumar

will be the new

CEO of Unique Identification Authority of India

and Madhya Pradesh Cadre IAS

Pramod Kumar Das

has been appointed

Minority Affairs Secretary

. 

Himachal Cadre IAS

Sanjeev Gupta

will be the

Secretary, Inter-State Council Secretariat

and

Sailesh will be Secretary

,

Department of Public Enterprises.

 

1986 batch officer

Alok Tandon

will be Secretary in Department of Administrative Reforms and Public Grievances and

Nagendra Nath Sinha

will be Secretary, Department of Border Management in the Home Ministry.

Rajesh Bhushan

will be Secretary (Coordination) in the Cabinet Secretariat.
---
Shri Godavarthi Venkata Srinivas has been concurrently accredited as the next Ambassador of India to the Republic of Cabo Verde
Godavarthi Venkata Srinivas

was appointed as the next Ambassador of India to the Republic of

Guinea Bissau

, with residence in Dakar. A 1993 batch-IFS officer, Srinivas is presently the country's Ambassador to the Republic of Senegal. He is expected to take up the assignment shortly. For decades, India and Guinea Bissau have maintained warm and friendly relations.

The Guinea Bissau government is generally supportive of India. There has been regular cooperation at international fora such as the UN and NAM.
---
Satya Pal Malik likely to be first Lieutenant Governor of Jammu & Kashmir
The Centre has proposed

Satya Pal Malik's

name as the new

lieutenant governor of J&K

ahead of October 31 transition of the state into Union territories of J&K and Ladakh, a home ministry official said .

The ministry further announced that the government employees of J&K and Ladakh will get salaries and benefits as per the Seventh Pay Commission recommendations
---
RANKING AND INDEX
---
IIT Bombay tops QS India university rankings 2020
The

Indian Institute of Technology Bombay (IITB)

has topped the

Quacquarelli Symonds (QS)

India University Rankings 2020 released. Six other IITs have also made it to the list of top 10 institutes.

Bengaluru's Indian Institute of Science

has been ranked

second followed by the IITs in Delhi, Madras, Kharagpur, Kanpur, Roorkee, and Guwahati.

The University of Hyderabad (8) and the University of Delhi (7) are the only two central varsities among the top 10 institutes. Last year, the University of Delhi was ranked 7 and the University of Hyderabad 8.
---
AWARDS AND RECOGNITION
---
Jennifer Aniston to receive People's Icon Award 2019
Jennifer Aniston

the actress-producer is set to receive the People`s Icon Award at the 2019 People`s Choice Awards. 

The actress would be the second-ever recipient of the title and will receive the honour at the 2019 People`s Choice award. Last year,

Melissa McCarthy

accepted the trophy for the inaugural award. The `Morning Show` star is best known for her performance in `Friends`.
---
YES BANK WINS DIGITAL PAYMENTS AWARD AT MEITY STARTUP SUMMIT 2019
YES BANK, India's fourth largest private sector bank, won the DigiDhan Mission Digital Payments Award 2018-19 for 'Overall Performance in Digital Payments' at the MeitY Startup Summit 2019 held in Delhi.
The award was presented by Chief Guest, Ravi Shankar Prasad, Minister of Communication, Electronics & IT and Law & Justice.
---
SCIENCE AND TECHNOLOGY
---
"Biodiversity Hotspot": 6 New Lizard Species Discovered In Western Ghats
Six new lizard species of

"Dravidogecko"

family have been identified in the

Western Ghats

by a group of scientists, who claim this to be a significant development as only one species of the genus was known so far.

The study indicates the importance of Western Ghats, the world heritage mountain range traversing Kerala, Tamil Nadu, Karnataka, Goa, Maharashtra and Gujarat, as a "biodiversity hotspot",

the researchers said.
"Dravidogecko anamallensis"

evolved around 58 million years ago when the Indian sub-continent was separated from the African land, Pune-based Foundation for Biodiversity Conservation's director

Varad Giri

, who was also part of the research team.
---
SPORTS NEWS
---
Raunak Sadhwani, 13, set to become India's 65th Grand Master
Raunak Sadhwani,

teen from Nagpur, who had a training stint with former world champion

Vladimir Kramnik

 

is all set to become India's

65th Chess Grandmaster. 
The Indian has a round to go at the FIDE chess.com Grand Swiss 2019 and technically needs his opponents to show up for the next rounds so that he earns the third and final GM norm.
---
Canadian Denis Shapovalov wins first ATP title at Stockholm Open
The fourth-seeded Shapovalov, of Richmond Hill, captured the Stockholm Open with a 6-4, 6-4 win over Serbian

Filip Krajinovic

.

The Canadian was

ranked No. 34

in the world prior but will crack the top-30 with this result for the first time.
---
NATIONAL NEWS
---
President Kovind lays foundation stone for Sri Sathya Sai Sanathana Samskruti Project in Japan
President

Ram Nath Kovind

laid the foundation stone for

Sri Sathya Sai Sanathana Samskruti Project

at Sai no Sato,

Kakegawa, Japan

.
Sai no Sato will be developed as a temple on the lines of Akshardham and Swaminarayan Temple

to promote Indian traditional culture.

The President also attended a banquet hosted in his honour by Prime Minister

Shinzo Abe

of Japan.
---
GIA presents 'Report from Ground Zero' on J&K, Ladakh to Dr Jitendra Singh
A delegation of Group of Intellectuals and Academicians (GIA) presented a 'Report from Ground Zero' on Jammu, Kashmir and Ladakh after setting aside of Article 370

to Dr Jitendra Singh, Minister of State in PMO.

They briefed that common man across religions, sections and various professional backgrounds in Jammu and Kashmir has expressed happiness about the decision of the Government to scrap Article 370. 
---
EAM Jaishankar meets his Iranian counterpart on sidelines of NAM Ministerial Meeting
External Affairs Minister

S Jaishankar

met his Iranian counterpart,

Javad Zarif

on the sidelines of the

Non-Aligned Movement Ministerial Meeting in Baku, Azerbaijan

. The two leaders discussed issues of mutual and regional interest. They earlier met on the sidelines of UN General Assembly Session in September.
Mr. Jaishankar also met Afghanistan's

National Security Advisor Hamdullah Mohib

, his Malaysian counterpart

Saifuddin Abdullah

and Myanmar's Minister for International Cooperation

U Kyaw Tin.
---
Venkaiah Naidu to lead Indian delegation at 18th Non-Aligned Movement Summit
Vice President,

M. Venkaiah Naidu

will lead the Indian delegation at the

18th Summit

of Heads of State and Government of the

Non-Aligned Movement (NAM)

to be held at

Baku, Azerbaijan

on 25th to 26th of this month.

The

theme for the Summit

is –

Upholding the Bandung Principles to ensure concerted and adequate response to the challenges of the contemporary world.

 

The theme is significant as it relates to the

forthcoming 65th anniversary of Bandung Principles

in 2020 and the 60th anniversary of the establishment of the Movement in 2021.

The Summit

will focus

on a whole gamut of contemporary issues such as Terrorism, threats to peace and security, UN reform, climate change, sustainable development, economic governance and south-south cooperation.

India is one of the founding members of the Non-Aligned Movement which was established in 1961 with 29 members. It has since grown to

120 members

to become one of the largest groupings of nation-states

.
---
Indian Army to conduct 2019 "Sindhu Sudarshan" exercise 2019 in Rajasthan deserts
The Indian Army (IA) is to conduct exercise codenamed "Sindhu Sudarshan" for the year 2019 in the deserts of Rajasthan from November 29 to December 4, 2019. 

The

aim of

this exercise is to evaluate the capability of the defence services in an integrated air-land battle.
---
Banking and Business Economy
---
Government hikes minimum support price of Rabi crops for 2020-21
The Union Cabinet has decided to hike Minimum Support Price, MSP, for Rabi crops for marketing season

2020-21.
Information and Broadcasting Minister

Prakash Javadekar

said, MSP of

wheat

has been increased by

85 rupees per quintal

to

1,925 rupees

per quintal.

While MSP of

Gram

has been increased by

255 rupees

, barley

85 rupees

, mustard oil

225 rupees

and sunflower

270 rupees

per quintal. Javadekar said, the move will help increase farmers' income.
---
GOVERNMENT SCHEMES
---
Prakash Javadekar launches first national protocol to enumerate snow leopard population in India
Ministry of Environment, Forest and Climate Change launched the

first national protocol

to enumerate the

snow leopard population

in the country on the occasion of

International Snow Leopard Day

. The Day is celebrated on

October 23

every year to protect and conserve the snow leopards.

At the Inaugural session of the 4th steering committee meeting of the

Global Snow Leopard and Ecosystem Protection Program in Delhi,

He expressed happiness that

2,967

tigers reside in India, which is

77 per cent

of the world tiger population.

Poaching is a major threat for the snow leopards. Project Snow Leopard is

an initiative

of the Environment Ministry which

aims to

safeguard and conserve India's unique natural heritage of high altitude wildlife populations and their habitats by promoting conservation through participatory policies and actions. 

Snow leopards play a critical role in their ecosystem as top predators. India is believed to have

400 to 700

snow leopards spread across Himachal Pradesh, Uttarakhand, Sikkim, Arunachal Pradesh, Jammu and Kashmir and Ladakh.
---
IIM K, MRPL To Support Women Entrepreneurs Under La Eve Initiative
IIM Kozhikode and Mangalore Refineries and Petrochemicals Ltd. (MRPL) have announced a special drive to support women entrepreneurs in the country. 
Labelled as La Eve (meaning The Woman)

This initiative aims to identify innovative, promising women founded start-ups to provide a comprehensive start-up support programme.
---
Assam: Starting 2021, no govt jobs for those with more than two kids
The Assam

Cabinet decided that no government jobs will be given to persons having more than two children after

January 1, 2021.
The important decision was taken at a Cabinet meeting that also adopted a

New Land Policy

, which will give

three bighas

of agricultural land to landless indegenous people and

half a bigha

for constructing a house.

A communique from the Chief Minister

Sarbananda Sonowal's

public relations cell stated that those having more than two children will not be considered for government jobs with effect from January 1, 2021 as per the small family norm.

In September 2017, the Assam Assembly had passed the

'Population and Women Empowerment Policy of Assam'

that specified that job candidates with two children only would be eligible for government employment and the existing government staff were to strictly follow the two children family norm.
---
Govt plans 'Indradhanush 2.0' for recapitalisation of public sector banks
Government plans to come out with

'Indradhanush 2.0',

a comprehensive plan for recapitalisation of public sector lenders, with a view to make sure they remain solvent and fully comply with the global capital adequacy norms,

Basel-III 'Indradhanush 2.0'

will be finalised after completion of the

Asset Quality Review (AQR)

by the Reserve Bank, which is likely to be completed by March-end.
---
Indian Army to conduct exercise 'Sindhu Sudarshan' in the deserts of Rajasthan 
Indian Army to conduct exercise codenamed as '

Sindhu Sudarshan'

in the deserts of

Rajasthan

from 29 November to 4 December 2019. More than 40,000 troops will be participating in an all-arms battle array of Divisions and Brigades carrying out offensive operations in deserts. 
The exercise will showcase a high degree of synergy between the Indian Army and Indian Air Force.The military exercise will witness Indian Army assessing operational efficiency of 

Strike Corps 

to fight in desert terrain as well as Indian Air Force (IAF) to provide intimate support in terms of destruction of targets and airlifting troops.
---
RANKING AND INDEX
---
World Bank Report: India takes Huge Strides in improving Ease Of Doing Business
The World Bank released its latest

Doing Business Report

(DBR, 2020). India has recorded a jump of 14 positions against its rank of

77 in 2019

to be placed now at

63rd rank

among

190 countries

assessed by the World Bank.
---
Kerala's Nedumangad declared best block panchayat
Nedumangad

block panchayat in

Kerala

has won the prestigious

Deen Dayal Upadhyay Panchayat Sashaktikaran Puraskar

for

2019.
Representatives of the panchayat in Thiruvananthapuram district received the award from Rural Development Minister Narendra Singh Tomar

at the national panchayat awards function.
---
India ranks ahead of Bangladesh, Pakistan on fixed broadband speed: Ookla
India ranks ahead of Bangladesh and Pakistan with mean fixed broadband speed rising by

16.5%

and 4G availability rising to a whopping 87.9% during Q2-Q3 2019, states

a report by Ookla

. ACT

Fibernet

has topped the chart on download speeds followed by Jio in Q2-Q3 of FY 2019.



---
APPOINTMENTS
---
Ashok Malik appointed as policy advisor in MEA with rank of additional secretary
Ashok Malik

, former press secretary to the president, has been appointed as

policy advisor

in the

Ministry of External Affairs

with the rank of additional secretary, an order by the Department of Personnel and Training.

The Appointments Committee of the Cabinet has approved the appointment of Ashok Malik, a distinguished fellow in the Observer Research Foundation, as policy advisor in the Ministry of External Affairs on contract basis, the order said.
---
Graeme Smith has been elected as MCC Honorary Life Member
Former South Africa skipper Graeme Smith has been elected an Honorary Life Member of the Marylebone Cricket Club (MCC), custodians of the game's law.

Smith, who has an impressive record in One-Day International cricket for his country, scoring 6,989 runs including 10 centuries, expressed his excitement on being bestowed upon the honour.
---
IMPORTANT DAYS
---
World Polio Day 24 October 2019
World Polio Day was established by Rotary International over a decade ago to commemorate the birth of Jonas Salk, who led the first team to develop a vaccine against poliomyelitis.

Use of this inactivated poliovirus vaccine and subsequent widespread use of the oral poliovirus, developed by Albert Sabin, led to the establishment of the Global Polio Eradication Initiative (GPEI) in 1988. 
---
October 24 has been celebrated as United Nations Day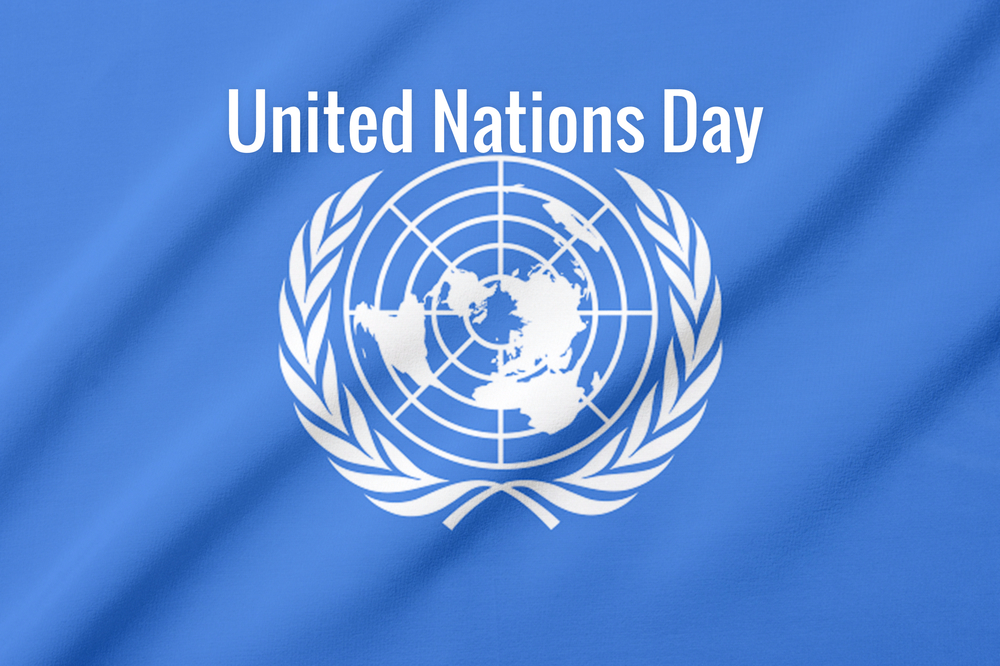 The International United Nations day is observed on 24 October 2019.

The UN Day marks the anniversary of the entry into force in 1945 of the UN Charter.

The United Nations was established

in 1945

.
---
SPORTS NEWS
---
Rohit Sharma becomes 3rd Indian batsman to reach top 10 in all formats
Rohit Sharma

has become the

third Indian batsman

to reach the top 10 in all three formats after a memorable series against South Africa in which he donned the new role of Test opener.
Rohit emulated captain Virat Kohli and retired opener Gautam Gambhir as his knock of 212 in the third Test in Ranchi helped him advance 12 places to 10th position in the ICC Test Player Rankings.
---
Praveen Kumar becomes first Indian man to win gold at Wushu World Championships
Praveen Kumar

became the first Indian man to win a

Wushu World Championships gold,

beating

Russel Diaz of Philippines

in the 48kg category in

Shanghai.

The Indian saw off his Filipino opponent 2-1 in the men's Sanda event of the 15th World Wushu Championships.

Among other Indians in the fray, Poonam (women's 75kg) and Sanathoi Devi (women's 52kg) secured silver medals while Vikrant Baliyan bagged the bronze in the men's 60kg category.
---
World Military Games: Anandan Gunasekaran opens India's account, wins two gold medals
Para-athlete

Anandan Gunasekaran

won

two golds

in the disabled men's 100m and 400m IT1 events to open India's medal count at the

7th CISM World Military Games.
Gunasekaran clocked 12 seconds to win the 100m, India's first medal in the ongoing Games. Peru's Casas Jose was second in 12.65s and Fajardo Pardo Teodicelo of Colombia took bronze in 12.72s.
---
NATIONAL NEWS
---
President Kovind to visit Rajgir for Golden Jubilee celebration of Vishwa Shanti Stupa
President

Ram Nath Kovind

will visit Rajgir in Bihar to inaugurate day long golden jubilee celebrations of

Vishwa Shanti Stupa (World Peace Pagoda)

in

Rajgir. 

More than 300 Buddhist monks, devotees and eminent personalities from Japan, Thailand, Srilanka, Bhutan, Nepal, US and other countries have arrived to take part in the function the Vishwa Shanti Stupa has completed 50 years of its establishment. 

Situated on Ratnagiri hillock, this iconic structure was constructed by Japanese Buddhist monk popularly known as

Fujii Guruji

in 1969. 
---
Tamil Nadu may get six new medical colleges by 2020
The number of government medical colleges in Tamil Nadu will soon increase from 24 to 30,

as the Union Health Ministry has granted approval to start

six more medical colleges

in the State with 150 MBBS seats in each of them.

"The Centre has given approval for the new medical colleges under the

Pradhan Mantri Swasthya Suraksha Yojana (PMSSY)

scheme. 

As per the scheme, six government district headquarters' hospitals, in

Ramanathapuram, Virudhunagar, Nilgiris, Dindigul, Tirupur and Namakkal,

will be upgraded as medical college hospitals."

"While the Centre will sanction 60 per cent of the total expenditure for the facilities, the State will contribute the remaining, 40 per cent. With the approval, the number of MBBS seats in Government medical colleges is likely to go up from

3,350 to 4,250

.

Tamil Nadu

has the highest number of government MBBS seats in the country,".
---
INTERNATIONAL NEWS
---
Tunisia election: Kais Saied to become president 
Retired academic

Kais Saied is set to become Tunisia's next president after a landslide victor.
The electoral commission announced that the former law professor, 61, secured 73% of votes in the run-off election.
He was up against media

mogul Nabil Karoui

, 56, who had campaigned from prison after being arrested on charges of money laundering and tax fraud.
---
AGREEMENTS AND MOUS
---
India and the US signed pact on Science and Technology
India, US close to inking industrial security pact, will unlock key defence technology sharing.
PM Narendra Modi led Union Cabinet approved the proposal for

 Agreement on Science & Technology Cooperation 

between 

India and the US.
Under the agreement, both sides agreed to strengthen bilateral relations by a significant convergence of mutual interests in science and technology. Seminars and meeting will be held to deepen Science and Technology Cooperation.
---
BSNL, MTNL to be merged as part of a 56,000 crore rescue plan
The 56,000 crore merger and revival plan for Bharat Sanchar Nigam Ltd (BSNL)

and

Mahanagar Telecom Nigam Ltd (MTNL) was approved by the Union cabinet.

MTNL operates in Delhi and Mumbai, and BSNL in the rest of India.

The turnaround plan would include the allotment of spectrum for fourth-generation or

4G services at

2016 prices to the two companies with the costs borne by the government and issue of sovereign bonds worth

15,000 crore

to be serviced by the two companies. 

In addition, assets worth

38,000 crore

will be monetised over the next four years and a voluntary retirement scheme (VRS) will be introduced to cut employee costs.
---
RANKING AND INDEX
---
Global Wealth Report 2019: Global wealth rises by 2.6% driven by US & China, despite trade tensions
Credit Suisse

Research Institute publishes its

tenth edition

of the Global Wealth Report, the most comprehensive and up-to-date source of information on global household wealth.

Global wealth grew during the past year by

2.6% to USD 360tn

and wealth per adult reached a new record high of

USD 70,850, 1.2%

above the level of mid-2018. US, China and Europe contributed the most towards global wealth growth with USD 3.8tn, USD 1.9tn and USD 1.1tn respectively.
---
APPOINTMENTS
---
Arvind Singh appointed chairman of AAI, Sukhbir Singh Sandhu to be NHAI chief
Senior IAS officer

Arvind Singh

has been appointed as the chairman of

Airports Authority of India

and

Sukhbir Singh Sandhu

will head the

National Highways Authority of India

.
He has been appointed as the chief of AAI in the rank and pay of additional secretary, an order issued by the personnel ministry said. The appointment was approved by the

Ministry of Personnel, Public Grievances, and Pensions.
---
AWARDS AND RECOGNITION
---
Sadin-Pratidin's Lifetime Achievement Award to Homen Borgohain
The

Sixth Sadin-Pratidin Achievers Award

was presented at a function at Sriamanta Sankardeva Kalakshetra in the presence of several social leaders drawing from different spheres of the State's social spectrum.

The Sadin-Pratidin group award is conferred on persons who have excelled in their chosen area of activities ranging from literature to corporate, and from culture to sports.
This time the Lifetime Achievement Award was conferred on eminent writer-intellectual

Homen Borgohain.
The ceremony was attended by Governor Prof

Jagadish Mukhi

and Chief Minister

Sarbananda Sonowal

while former President

Pranab Mukherjee

joined with a video link due to his indisposition.
---
Prasar Bharati CEO gives away Rajbhasha Awards
Prasar Bharati CEO,

Shashi Shekhar Vempati

gave away Rajbhasha Awards to the winners of Hindi Pakhwada competition held at Prasar Bharati secretariat.

The

theme

of the competition was

Plastic Free India and Cleanliness drive.

 
---
Nobel laureate Abhijit Banerjee gets life membership of Mohun Bagan Athletic Club

The

Mohun Bagan Athletic Club

conferred life membership to

Nobel laureate Abhijit Banerjee.
Srinjoy Bose,

honorary club assistant general secretary, and other club officials met the economist at his paternal residence here and conferred him with the

life membership of Mohun Bagan Athletic Club.
---
BOOKS AND AUTHORS
---
A new book entitled "Ten Studies in Kashmir: History and Politics" released
A new book looks at the riveting history of

Jammu and Kashmir

from the time of its political and geographic consolidation to the abrogation of the state's special status.

'Ten Studies in Kashmir: History and Politics'

by educationist and Padma Shri recipient Prof

K N Pandit

was released at a function at the Jammu University.

The book, which comes after the scrapping of Article 370 provisions in August, will shed light on the happenings from 1947 till the revocation of special status of the state.
---
IMPORTANT DAYS
---
National Unity Day to be celebrated on Oct 31
National Unity Day

will be celebrated on

31st

of this month to mark the birth anniversary of Ironman Sardar Vallabhbhai Patel.

Prime Minister Narendra Modi will visit

Kevadia in Gujarat

to pay homage to the great leader at the Statue of Unity.

To celebrate the spirit of

Ek Bharat Shreshtha Bharat

, celebrations will be held in more than 600 districts of the country.

Home Minister

Amit Shah

will flag off the commemorative Run For Unity from New Delhi's Major

Dhyanchand National Stadium.
---
Ayurveda Day to be celebrated on October 25
The fourth Ayurveda Day is set to be organised on October 25 at National 

Institute of Ayurveda (NIA)

in

Jaipur, Rajasthan.
"Dhanwantari Pujan

and

'National Dhanwantari Ayurveda Awards 2019'

ceremony will be held at NIA in the gracious presence of Om Birla, Speaker of Lok Sabha as Chief Guest. Minister of State (IC) for Ministry of AYUSH and Defence,

Shripad Yesso Naik

will also be present.

A National Conference

'Ayurveda for Longevity'

will also be organized on October 24. Union Minister of Jal Shakti,

Gajendra Singh Shekhawat

will be the Chief Guest.

Ministry of AYUSH, Government of India decided to celebrate Ayurveda Day every year on the day of

Dhanvantari Jayanti (Dhanteras)

since 2016.
---
Current Affairs Quiz – October 
---
Attend Current Affairs Quiz for the Month of August- 2019 from the link that is provided below.
---
---
Learn the Other Day Current Affairs from bankersdaily Team from the link that is provided below.
---
---
Buy the Quantitative Aptitude, Reasoning Ability & English Language Topic Wise Tests – Online Tests from the below given links.
---
---
---
---
Aspirants can get the test packages from our Official Bankersdaily Store (https://bankersdaily.testpress.in)
---
If you have any doubts regarding the 4 new Topic Wise Test Packages, kindly mail your queries to virtualracetest@gmail.com.
---
#1 TRENDING VIDEO in Race YOUTUBE CHANNEL
---
---
---