DAILY CURRENT AFFAIRS : November 7, 2019
Want to Become a Bank, Central / State Govt Officer in 2020?
Join the Most awarded Coaching Institute & Get your Dream Job
Lifetime validity Bank Exam Coaching | Bank PO / Clerk Coaching | Bank SO Exam Coaching | All-in-One SSC Exam Coaching | RRB Railway Exam Coaching | TNPSC Exam Coaching | KPSC Exam Coaching
DAILY CURRENT AFFAIRS : November 7, 2019
Daily Current Affairs (November 7, 2019) like many other sections is inevitable and this also helps to score in the Banking awareness, Static GK and Financial Awareness sections. Remember, Banking Awareness and Static Awareness Questions are asked from the General Awareness section. This will also help you to ride your preparations for the forthcoming exams.
---
Check Daily CA from Race Youtube Channel
---
NATIONAL NEWS
---
Govt sets up Rs.25,000 crore fund to revive stalled housing projects
The government has decided to set up

25 thousand crore rupees

fund to revive

stalled housing projects

.  The decision was taken by the Union Cabinet at a meeting held in New Delhi.

Finance Minister

Nirmala Sitharaman

said that the government will put in

10 thousand crore rupees

in the

Alternative Investment Fund (AIF)

while State Bank of India and  Life Insurance Corporation will provide

15 thousand crore rupees

taking the total size to  

25 thousand crore rupees.

It will finance over 1,600 stalled housing projects comprising about 4.58 lakh housing units across the country.

The fund will provide relief to developers that require funding to complete a set of unfinished projects and consequently ensure delivery of homes to the home-buyers.
---
Three books launched on Guru Nanak Dev Ji at Sri Guru Teg Bahadur Khalsa College
Human Resource Development Minister

Ramesh Pokhriyal Nishank

and Food Processing Industries Minister

Harsimrat Kaur Badal

have unveiled

three books on Guru Nanak Dev Ji

in

New Delhi.

The books were launched in the run-up to

550th Birth Anniversary celebration of Guru Nanak Dev Ji

at Sri Guru Teg Bahadur Khalsa College.

The National Book Trust has published these titles – 'Guru Nanak Bani', 'Nanak Bani', and 'Sakhian Guru Nanak Dev' to spread the message of Guru Nanak Dev's writings among readers of Indian sub-continent. 
---
Severe Cyclone 'Maha' weakens into deep depression; Gujarat gears up for rescue, relief operations
The

Severe Cyclonic storm MAHA

over east-central and adjoining

northeast Arabian Sea

continued to move eastwards and weaken into a Cyclonic Storm .

According to the weather office, it is likely to move east-northeastwards, weaken further into a Deep Depression and very likely to skirt Saurashtra coast as a deep depression.

Due to its impact of Cyclonic Storm MAHA heavy to very heavy rains have been predicted at a few places in the districts of Saurashtra and Gujarat region.
---
BIMSTEC Conclave to be held in Visakhapatnam
The two-day

BIMSTEC (Bay of Bengal initiative multi-sector technical and economic cooperation) Conclave

will be held at

Visakhapatnam.

Vizag port trust is hosting the conclave first time ever since the formation of BIMSTECH in 1997.

Seven-member countries

that includes Bangladesh, India, Myanmar, Srilanka, Thailand, Nepal, Bhutan are participating in the conference.

Union Minister of State for Shipping

Mansukh L. Mandaviya

will inaugurate the conclave.
---
BANKING AND BUSINESS ECONOMY
---
RBI raises withdrawal limit for PMC Bank depositors to Rs 50000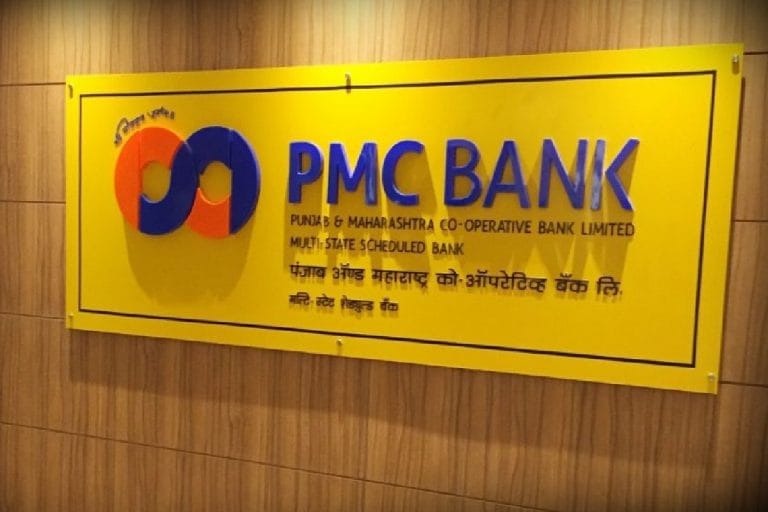 Reserve Bank of India (RBI)

increased the withdrawal limit of Punjab and Maharashtra Cooperative (PMC) Bank customers to Rs

50,000 from Rs 40,000 earlier. 
The central bank also allowed the depositors to withdraw from the bank's own ATMs within the prescribed limit of Rs 50,000, a move which is expected to ease the process of withdrawals.
---
GOVERNMENT SCHEMES
---
Lucknow railway station gets 'Health ATM'
The Indian Railways has installed two 'Health ATMs' at the

Charbagh railway station in Lucknow.

The kiosks, promoted by YOLO Health ATM, provide 16 health check-ups for Rs 50-100. There are two types of check-ups 9 minute one that costs

Rs 100,

and a 6-minute one that costs

Rs 50. 

The report is delivered instantly to the email or smartphone of the user.

YOLO plans to install similar 'Health ATMs' in Bareilly and Moradabad soon.
---
Andhra Pradesh set to introduce English medium in govt schools
The Andhra Pradesh government's decision to introduce English as the medium of instruction in all government schools has triggered a controversy with a section of academicians and teachers opposing the move.

The

Y S Jagan Mohan Reddy

-led government in Andhra Pradesh has announced converting all government, Mandal Praja Parishad (MPP) and Zilla Parishad (ZP) schools into English medium schools.

This will come into existence for standards I to VIII from the academic year 2020-21 and for standards IX and X from the academic year 2021-22.
---
Rajnath Singh urges Russian defence industries to jointly manufacture in India
The

19th India-Russia Inter-Governmental Commission

on Military and Military-Technical Cooperation (IRIGC-M&MTC) meeting was held in

Moscow, Russia.

The defence minister said the Indian government is encouraging Original Equipment Manufacturers (OEMs) to make use of the 'Make in India' initiative while jointly inaugurating  the

'India-Russia Defence Industry Cooperation

Conference'

with Russian Minister of Industry and Trade Denis Manturov

in Moscow.
---
International Conference on Soil and Water Resources Management for Climate Smart Agriculture and Global Food & Livelihood Security begins in New Delhi
Dr. Trilochan Mohapatra

, Secretary

(DARE)

& Director General

(ICAR)

inaugurated the five day-long "International Conference on Soil and Water Resources Management for Climate Smart Agriculture and Global Food and Livelihood Security" at the National Agricultural Science Centre Complex in New Delhi.

The conference is being organized jointly by the Soil Conservation Society of India in association with World Association of Soil and Water Conservation (WASWAC), China and International Soil Conservation Organization (ISCO), U.S.A. with the objective to deliberate upon the various issues and challenges of soil and water conservation.
---
AGREEMENTS AND MOUS
---
Tamil Nadu to get $451 million ADB loan to boost power connectivity
Asian Development Bank (ADB) has recently approved a

$451-million loan

to strengthen power connectivity between the southern and northern parts of the

Chennai–Kanyakumari Industrial Corridor (CKIC) in Tamil Nadu.
Tamil Nadu is getting a sum of $451-million as a loan from Asian Development Bank (ADB) to strengthen power connectivity between the southern and northern parts of the Chennai–Kanyakumari Industrial Corridor (CKIC) in Tamil Nadu.
---
APPOINTMENTS
---
Sheikh Khalifa bin Zayed Al Nahyan re-elected as President of UAE
The UAE's Supreme Council of the Union has

re-elected

His Highness

Sheikh Khalifa bin Zayed Al Nahyan

as its

President for a fourth five-year term,

in accordance with the provisions of the UAE Constitution.

President Sheikh Khalifa was first elected President of the UAE by the Supreme Council

of the Union on 3rd November, 2004.
---
RANKING AND INDEX
---
China Is World's Worst Abuser of Internet Freedom: Freedom House Report
China was again ranked the worst among governments for increased exploitation of the internet for social control and political purposes, according to a report

released by Freedom House 

"China is the world's worst abuser of internet freedom for the

fourth consecutive year,"

the human rights group said in its latest annual report on internet freedom.

The report surveyed 65 countries and concluded that 33 of them had an overall decline in their internet freedom score compared to a year earlier. 
---
SCIENCE AND TECHNOLOGY
---
NASA's Voyager 2 becomes second spacecraft to reach interstellar space
More than four decades after beginning its epic journey,

NASA's Voyager 2 spacecraft

has crossed the elusive boundary that marks the edge of the Sun's realm and the start of interstellar space.

According to the researchers at the

University of Iowa in the US

, Voyager 2 has entered the interstellar medium (ISM), the region of space outside the bubble-shaped boundary produced by wind streaming outward from the Sun.
---
Sudan launches its first ever satellite'SRSS-1' in partnership with China
Sudan's first-ever satellite

to carry out research in military, economic and space technology has been launched by China, the African country's governing council said.

General

Abdel Fattah al-Burhan

, head of Sudan's sovereign council, announced the launch of the satellite at a meeting of his top security officials held in the capital,

Khartoum.
---
IIT Madras launches India's first indigenously designed standing wheelchair 
The

Indian Institute of Technology (IIT) Madras

has launched the country's 'first indigenously' designed standing wheelchair-

'Arise'

for assisting the specially-abled person in day to day activities.
These customised wheelchairs enable a differently-abled person to shift from sitting to standing position and vice-versa independently

.
Union Minister for Social Justice and Empowerment

Thawar Chand Gehlot

was also present at the launch of 'Arise'.
---
IMPORTANT DAYS
---
Infant Protection Day is observed on 7 November
Infant Protection Day 

is celebrated on 

7 November. 

The day

aims to

celebrate the day to

spread awareness about the safety of infants

and protect their lives by taking proper care of infants.

It should be made aware that due to the lack of proper protection and proper care, newborns face a lot of problems. 
---
National Cancer Awareness Day is observed on 7 November
National Cancer Awareness Day is observed to generate awareness about cancer prevention and early detection.
National Cancer Awareness Day' is observed to highlight the significance of increased awareness about cancer prevention and early detection for the general public.
---
How to attend the Daily Current Affairs Quiz in Exam Format? Follow the below-given steps.
---
>> Click the Below link
---
---
---
Download TNPSC Group II Test Schedule (Race Institute & Bankersdaily) : http://bit.ly/RaceTNPSCGroup2
————-
Download Bankersdaily Android App: http://bit.ly/2S83yQR
————-
TNPSC Group II & Group II A New Syllabus : http://bankersdaily.in/tnpsc-group-2-group-2-a-merged-2019-new-syllabus-released/
---
---
---
---
Buy the Quantitative Aptitude, Reasoning Ability & English Language Topic Wise Tests – Online Tests from the below-given links. 
---
---
---
---
Aspirants can get the test packages from our Official Bankersdaily Store (https://bankersdaily.testpress.in)
---
 If you have any doubts regarding the 4 new Topic Wise Test Packages, kindly mail your queries to virtualracetest@gmail.com.
---
---