DAILY CURRENT AFFAIRS : October 26, 27 & 28, 2019
Want to Become a Bank, Central / State Govt Officer in 2020?
Join the Most awarded Coaching Institute & Get your Dream Job
Lifetime validity Bank Exam Coaching | Bank PO / Clerk Coaching | Bank SO Exam Coaching | All-in-One SSC Exam Coaching | RRB Railway Exam Coaching | TNPSC Exam Coaching | KPSC Exam Coaching
DAILY CURRENT AFFAIRS : October 26, 27 & 28, 2019
Daily Current Affairs (October 20 & 21, 2019) like many other sections is inevitable and this also helps to score in the Banking awareness, Static GK and Financial Awareness sections. Remember, Banking Awareness and Static Awareness Questions are asked from the General Awareness section. This will also help you to ride your preparations for the forthcoming exams.
---
Check Daily CA from Race Youtube Channel
---
NATIONAL NEWS
---
Air India depicts 'Ik Onkar' on tail to mark 550th birth anniversary of Sri Guru Nanak Dev
In a unique gesture to mark

550th birth anniversary

of

Sri Guru Nanak Dev ji,

Air India has depicted Sikh religious symbol

'Ik Onkar'

on the tail of one of its aircraft. 

The flight is set to fly from Amritsar to Stansted in the United Kingdom on

Air India

will fly its aircraft thrice a week on the Mumbai-Amritsar-Stansted route.

Punjab Chief Minister

Amarinder Singh

hailed the Air India's initiative and said that it is heartwarming.
---
PM Modi reaches Riyadh in Saudi Arabia with aim to boost bilateral ties
Prime Minister

Narendra Modi

reached

Riyadh in Saudi Arabia

with an

aim

to boost bilateral ties between the two countries in key sectors, including

energy and finance

.
After landing in the Kingdom of Saudi Arabia meet Prince

Abdulaziz bin Salman Al Saud,

Energy Minister , Prince

Faisal bin Farhan Al Saud,

the new Foreign Affairs Minister of Saudi Arabia.
Prime minister will hold bilateral discussions with King

Salman bin Abdul Aziz Al Saud.

In his departure statement, Prime Minister Narendra Modi had said that defence, security, trade, culture, education and people-to-people contacts are the important areas of bilateral cooperation with Saudi Arabia

.
The

Future Investment Initiative (FII)Forum

also called the

Davos of the Desert

, hopes to attract potential investors to India. At least

12 Agreements

are likely to be signed during the visit covering areas like civil aviation, security-related matters, defence, infrastructure & non-renewable energy sector. 
Prime Minister will also launch the

RuPay Card

during this visit. The Rupay card is expected to benefit not only the large Indian community but also

Hajj and Umrah pilgrims

. Saudi Arabia is the

third country

in the West Asia where RuPay will be launched.
---
India-France joint Army exercise to begin from Oct 31
The bilateral

'Exercise SHAKTI'

between the armies of

India and France

will be conducted from 31st October to 13th November 2019 at Foreign Training Node in Mahajan Field Firing Ranges,

Rajasthan.
The joint exercise will

focus on counter terrorism

operations in semi-desert terrain. 
The exercise

aims

at enhancing understanding, cooperation and interoperability between the two armies.
---
Lucknow school bags Guinness World Record title for having 55,547 students
Lucknow

-based school has won the Guinness World Record for becoming the

'world's largest school'

in terms of strength of students.

City Montessori School

 (CMS) has won the global award 

for having 55,547 students

 in 2019-20, as stated by CMS founder, Jagdish Gandhi. 

Currently, the CMS has 18 branches and 

approximately 56,000 students

 all over the city.
---
'Dial 112': UP Changes Police Emergency Number 100, Integrates Additional Fire, Ambulance Services
The Uttar Pradesh government has changed its emergency response number 100 to 112

, integrating with it additional services such as fire, ambulance and state disaster relief.

The new integrated emergency response hotline was launched by UP Chief Minister

Yogi Adityanath

 

Officials have, however, said the emergency response service numbers currently in place, including fire (101) and ambulance (102,108), will continue to work till "112" becomes popular enough.

Speaking on the occasion of the launch, Adityanath imposed his faith in technology as means of "winning the trust of the people."

He explained that

the aim

for introducing a holistic emergency number is to reduce the response time in providing "immediate assistance to people in emergency situations."
---
Pakistan to issue tourist visas to non-Indian Sikhs for Kartarpur visit
The Pakistan government will issue

tourist visas to non-Indian Sikhs

visiting the

Kartarpur corridor

and other

gurdwaras

in the country during the

550th birth anniversary celebrations

of Guru Nanak Dev.
Under the Kartarpur Corridor agreement between India and Pakistan, pilgrims coming from India for one day would not require visa but they can only visit

Gurudwara Baba Guru Nanak

. However, those coming from other countries will need a visa and be free to visit other religious places.
The Pakistan government will issue tourist visas to (non-Indian) Sikhs coming from Europe, Canada and America for their visit to the Gurdwara Darbar Sahib, Kartarpur.
India and Pakistan signed the historic Kartarpur corridor agreement on October 24. Prime Minister

Narendra Modi

will inaugurate the Indian side of the corridor on 9th November.
---
PM to address civil service probationers at Statue of Unity
The first of its kind common foundation course

– Aarambh

– is being held for

civil service probationers

at the Statue of Unity at Kevadiya in Narmada district of Gujarat. Around 450 civil service probationers are participating.
The

theme

of the session is

how to achieve the goal of making India a five trillion economy.
The programme in the lap of nature, under the stalwart statesman Sardar Patel's Statue, is even more symbolic, with the probationers imbibing the principles that Sardar laid out for civil servants.
---
Chenani Nashari Tunnel renamed after Dr Syama Prasad Mookerjee
Union Minister for Road Transport & Highways and MSME Shri Nitin Gadkari and Shri Jitendra Singh, MoS (I/C) Development of North Eastern Region (DoNER), MoS PMO, Public Grievances & Pensions, Atomic Energy and Space 

announced renaming of

Chenani Nashri Tunnel

on NH 44 in

Jammu & Kashmir

as

Dr Syama Prasad Mookerjee Tunnel

in an event in New Delhi.

This 9 km tunnel is the longest such state of art tunnel in the country, connecting Udhampur to Ramban in Jammu.

Constructed at a cost of

Rs 2500 crore,

it cuts down 31 km of travel distance and reduces the travel time between the two points by about two hours, in addition to substantial saving in fuel cost.
---
New Delhi to Host First "Global Bio-India 2019" Summit 
The

Global Bio-India 2019,

one of the largest biotechnology stakeholders conglomerate will be held for the first time in India at New Delhi. 

The Union Minister for Science & Technology, Earth Sciences and Health & Family Welfare, Dr. Harsh Vardhan said"India for the first time is hosting a mega event for the biotech community to attract investments, showcase our indigenous strengths and more importantly fuel the hopes and aspirations of the indigenous talent pool".
---
INTERNATIONAL NEWS
---
Brazil says it will no longer require visas from Chinese, Indian citizens
Brazilian President Jair Bolsonaro

said the South American nation will drop its requirement that visiting Chinese and Indian tourists or business people obtain visas.

Bolsonaro, a far-right politician, came to power at the beginning of the year and has made it a policy to reduce visa requirements from a number of developed countries. But the announcement, made during an official visit to China, is the first he has made expanding that policy to the developing world.

Earlier this year, the Brazilian government ended visa requirements for tourists and business people from the

United States, Canada, Japan and Australia

. Those countries, however, have not in return dropped their visa requirements for Brazilian citizens.
---
BANKING AND BUSINESS ECONOMY
---
Govt accords 'Maharatna' status to Hindustan Petroleum, Power Grid Corp
The government accorded

'Maharatna' status

to state-owned

Hindustan Petroleum and Power Grid Corporation

, thus giving them greater operational and financial autonomy.

Two separate orders to this effect were issued by the Department of Public Enterprises, under the Ministry of Heavy Industry and Public Enterprises.

The grant of Maharatna status to the PSUs will impart enhanced powers to their Boards to take financial decisions.
---
World Bank Group President David Malpass calls on PM Narendra Modi
The

President

of the World Bank Group

David Malpass

called on Prime Minister Narendra Modi in New Delhi. Mr Malpass is on a four-day visit to India.

He delivered the keynote address on the role of the financial sector in development at the

fifth edition of the NITI Aayog Lecture series in New Delhi.
---
Indian Overseas Bank unveils health insurance policy with Universal Sompo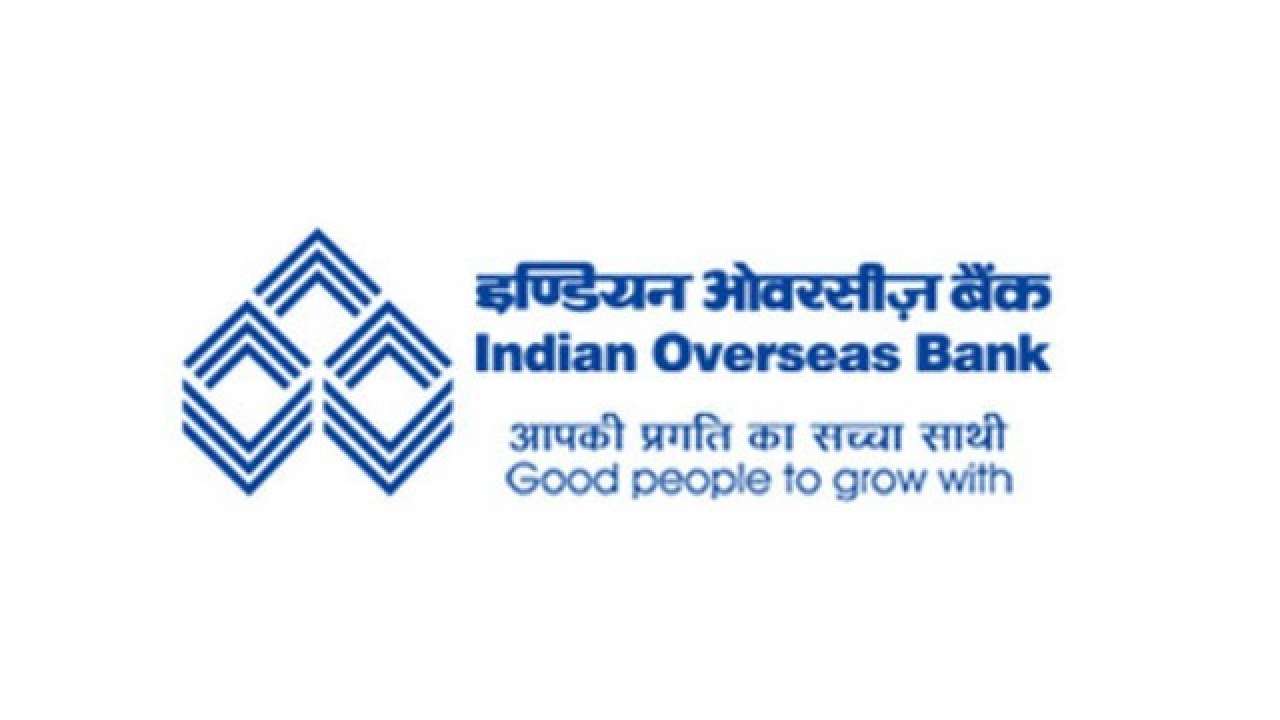 Public sector Indian Overseas Bank

 unveiled an healthcare insurance policy through online platform in association with

Universal Sompo General Insurance Company Ltd.
The policy offered on real time basis to customers at the branches of Indian Overseas Bank through integration of technology of the two institutions.

The co-branded healthcare policy designed by

Universal Sompo General Insurance

is offered with a sum insured from 

Rs.50,000 to 15 lakh,

The one of its kind family floater policy where the premium is charged as per the age of the proposer with

no medical checkup up to the 50 years of age.

Indian Overseas Bank Managing Director and

CEO Karnam Sekar

formally launched the policy in the presence of Universal Sompo General Insurance, Chairman,

O N Singh

here recently.
---
ICICI Bank crosses 3 trillion market cap for the first time
Shares of

ICICI Bank Ltd

crossed the 

Rs 3 trillion

market capitalisation for the first time making it the country's fourth lender to achieve this milestone.

HDFC Bank remains India's most valued bank with market cap of ₹6.70 trillion followed by Kotak Mahindra Bank with Rs 3.02 trillion.
---
Tata Sons board Okays Rs 6,500 cr equity infusion in Tata Motors
Tata Motors Ltd on Friday said its board has approved an equity infusion of Rs 6,500 crore from its promoter Tata Sons Pvt. Ltd.

Tata Motors will allot ordinary shares and warrants to the promoter in return, subject to shareholder approval.

The board also approved raising Rs.3,500 crore via external commercial borrowing, which will be used to refinance its existing debt.
---
GOVERNMENT SCHEMES
---
Social welfare initiative 'Odisha-Mo Parivar' launched by Naveen Patnaik
Chief Minister and BJD supremo Naveen Patnaik launched 'Odisha-Mo Parivar',

a social service initiative of the party

aimed at

encouraging environment protection, blood donation and the welfare of Odias in distress.

The Chief Minister said under the programme, party leaders will dedicate themselves to protect the environment and undertake extensive planting of trees, and create awareness among the public. 

Naveen appointed former Mumbai Police Commissioner and BJD leader

Arup Patnaik

as convenor of the programme for its implementation.

The programme will focus on three major areas – environment, health care services and assistance to poor and deprived people. Under the programme, the BJD will undertake massive plantation drive by creating awareness among people about environment protection.
---
Yogi Adityanath launches Mukhya Mantri Kanya Sumangala Yojana
Mukhya Mantri Kanya Sumangala Yojana

was launched in

Uttar Pradesh

by Chief Minister Yogi Adityanath. 

The programme

aims at

empowering the girl child for which an amount of

15 thousand rupees

will be provided to every family in which a girl child takes birth. 

In the presence of the governor of state Anandiben Patel and Union Women and Child Development Minister Smriti Irani, the Chief Minister launched the ambitious scheme by transferring amount to the account of beneficiaries.

Chief Minister said that this flagship scheme of state government will help in achieving the goals set by Prime Minister Narendra Modi, which are aimed to empower women of the country.

 
---
AWARDS AND RECOGNITION
---
E.U.'s Sakharov human rights prize awarded to jailed Uighur intellectual, probably angering China
The European Union awarded its highest human rights prize to the imprisoned

Uighur intellectual Ilham Tohti

in a move that pointedly rebuked China's treatment of the Muslim ethnic minority and may draw a reprisal from Beijing.

Tohti,

an economist

who advocated greater autonomy for the Uighurs of Xinjiang in western China, was sentenced to life imprisonment in 2014 on separatism charges. He had spent years criticizing Chinese government restrictions and crackdowns on

Uighur culture

and calling for dialogue between his people and the Han ethnic majority in China.

The 2019 Sakharov Prize for

Freedom of Thought,

European Parliament President

David Sassoli

called Tohti "a voice of moderation and reconciliation" and noted that China has detained more than 1 million Uighurs in internment camps since 2017.
---
BharatPe wins Innovation in Digital Payments Award at MeitY
BharatPe, India's largest merchant fin-tech company has won the

DigiDhan Mission Fin-tech Award 2018-2019

for

'Innovation in Digital Payments through Emerging Technology'

at the MeitY Start-up Summit 2019 held in

Delhi.

The award was presented by Chief Guest, Ravi Shankar Prasad, Minister of Communication, Electronics & IT and Law & Justice.
---
APPOINTMENTS
---
GC Murmu appointed as L-G of J&K, RK Mathur as L-G of Ladakh; Satya Pal Malik to be new Goa Governor
Indian Administrative Service officers

Girish Chandra Murmu

has been appointed as

Lt. Governor of Jammu-Kashmir

and

R K Mathur

as

Lt. Governor of Ladakh.

 

Mr

P.S. Sreedharan Pillai

has been appointed the new Governor of

Mizoram.

 

The incumbent Governor of the Jammu and Kashmir

Satya Pal Malik

has been moved to

Goa.

The two Union Territories will come into existence on 31st of October.
---
Manohar Lal Khattar takes oath as Haryana CM for second term
Manohar Lal Khattar

took oath as the chief minister of

Haryana

for a second consecutive term on Sunday, three days after the assembly elections in the state concluded with a hung mandate.

The swearing in ceremony took place a day after Khattar was elected as the legislative party leader of BJP. The meeting of BJP legislators had taken place on Saturday in Chandigarh.

Along with Khattar, Jannayak Janta Party (JJP) leader

Dushyant Chautala

also took oath, he will become the deputy chief minister of the state. The ruling Bharatiya Janata Party (BJP) fell short of a majority after it could only win 40 out of the 90 assembly seats.
---
Shri Birender Singh Yadav has been appointed as the next Ambassador of India to the Republic of Iraq
Birender Singh Yadav has been appointed as India's next Ambassador to Iraq, the Ministry of External Affairs (MEA) .

A 1997-batch Indian Foreign Service (IFS) officer,

Yadav

is expected to take up the assignment shortly, a statement by the MEA. 

Meanwhile, the MEA also announced the appointment of

Muktesh Kumar Pardeshi

as India's next High Commissioner to

Samoa

. Pardeshi, who is already serving as the Ambassador to New Zealand, will concurrently work as the next High Commissioner to Samoa, with residence in Wellington.
---
RANKING AND INDEX
---
Microsoft co-founder Bill Gates overtook Jeff Bezos to once again become the world's richest person
Amazon chief Jeff Bezos is no longer the wealthiest man on the planet, according to reports. That privilege now belongs

to Microsoft founder Bill Gates,

63, who has retaken his place as the man with the most money on the planet. 

Amazon founder and CEO

 Jeff Bezos

 lost the title as the world's richest man to Bill Gates, after losing nearly $7 billion in stock value leaving his net worth to 

$103.9 billion

.

Microsoft co-founder 

Bill Gates

 is currently worth 

$105.7 billion

.
---
OBITUARY
---
Former Gujarat Chief Minister Dilip Parikh, 82, Dies; PM Pays Tributes
Former Gujarat Chief Minister Dilip Parikh

died in Gujarat's Ahmedabad following a prolonged illness, said his family members. He was 82.

Mr Parikh served as the

13th Chief Minister

of Gujarat between October 1997 and March 1998 when he was with the Rashtriya Janata Party (RJP), floated by Shankersinh Vaghela, who had split the BJP. Mr Parikh's government was supported by the Congress.
---
IMPORTANT DAYS
---
CVC observes vigilance awareness week from Oct 28 to Nov2
The Central Vigilance Commission, CVC is observing

vigilance awareness week

starting from Oct 28 to 2nd November, to promote probity in public life through citizen participation. 

The

theme

for the vigilance awareness week is

'Integrity – A way of life'.

The Commission said that this theme would help to draw the attention of all sections of society especially the youth to the significance of ethical conduct in the building of an honest, non discriminatory and corruption free society.
---
PM Modi extends greetings to valorous infantrymen on occasion of Infantry Day
Prime Minister

Narendra Modi

has extended greetings to the valorous infantrymen on the occasion of

Infantry Day

.

Mr Modi said, India's infantry personifies diligence and bravery and every Indian is grateful to them for their outstanding service.
---
World Day For Audiovisual Heritage: 27 October
The World Day for Audiovisual Heritage – 27 October – is key initiative for both UNESCO and the Coordinating Council of Audiovisual Archives Associations (CCAAA) to honour audiovisual preservation professionals and institutions that safeguard our heritage for future generations.

This year the theme of the World Day for Audiovisual Heritage is

"Engage the Past Through Sound and Images ".
---
SPORTS NEWS
---
Jasprit Bumrah, Smriti Mandhana win Wisden India Almanack 'Cricketer of the Year' award
Premier speedster

Jasprit Bumrah

and batswoman

Smriti Mandhana

are the two Indian names among the five winners of the prestigious

Wisden India Almanack Cricketer of the Year award.
The other winners from Asia are Pakistan's

Fakhar Zaman

, Sri Lanka's

Dimuth Karunaratne and Afghanistan Rashid Khan.
Cricket Country:

The Untold History of the First All India Team by

Prashant Kidambi

has been adjudged the Wisden India Book of the Year.
---
Mithun's hat-trick helps Karnataka lift Vijay Hazare Trophy
---
Piyush Goyal congratulates Prithvi Sekhar for winning gold at World Deaf Tennis Championship
Union Minister of Railways

Piyush Goyal

congratulated

Prithvi Sekhar

for winning a gold medal at the

World Deaf Tennis Championship

which was held in

Turkey.

Sekhar defeated

Jaroslav Smedek

of the Czech Republic 6-4, 6-3 to clinched the gold medal.
---
Current Affairs Quiz – October 
---
Attend Current Affairs Quiz for the Month of August- 2019 from the link that is provided below.
---
---
Learn the Other Day Current Affairs from bankersdaily Team from the link that is provided below.
---
---
Buy the Quantitative Aptitude, Reasoning Ability & English Language Topic Wise Tests – Online Tests from the below given links.
---
---
---
---
Aspirants can get the test packages from our Official Bankersdaily Store (https://bankersdaily.testpress.in)
---
If you have any doubts regarding the 4 new Topic Wise Test Packages, kindly mail your queries to virtualracetest@gmail.com.
---
#1 TRENDING VIDEO in Race YOUTUBE CHANNEL
---
---
---